Helping Dogs & Cats Age Comfortably
Most cats and dogs begin to show signs of aging between 6-8 years old, with dogs being considered seniors at 7 years old and cats at 10 years old. 
Senior dogs are much more susceptible to illness and disease than younger dogs. They need extra care and attention. Helping your companion animal maintain a good quality of life as they reach old age is one of our top priorities. Routine preventive veterinary care and early diagnosis can keep your cat or dog feeling their best during their golden years. 
In many cases, diligent care can even help extend a cherished companion's life and good health as they enter their senior years. This is why it's important that they attend regularly scheduled wellness exams, even if they appear healthy. We recommend visits at least twice a year for senior cats and dogs, with frequent visits if your cat or dog has serious health issues.
Nutritional requirements for senior cats and dogs shifts as they age. Our team can recommend specific diets for your cat or dog's individual physical needs.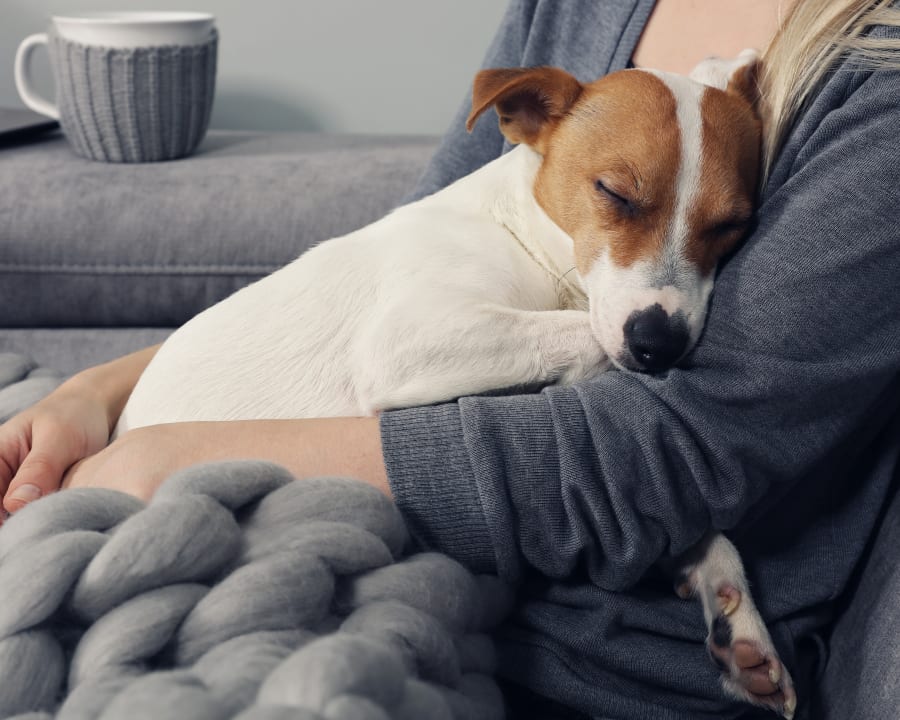 Health Problems in Senior Cats & Dogs
Improvements in nutrition and advances in veterinary science mean that our furry family members are enjoying increased longevity, living much longer than in the past.
While seeing your dog or cat reach seniorhood is certainly a blessing, it can be difficult to witness them start to slow down a little. 
Some of the conditions we commonly see in elderly cats and dogs include:
Veterinary Care for Older Cats & Dogs
Our team will thoroughly examine your senior companion and ask about their diet and lifestyle. Testing may be recommended to gain further insight into their overall health. 
Once a full health assessment has been completed, your veterinarian will recommend a treatment plan to address any existing health concerns and proactively address potential age-related issues.
Recommendations may include changes to your dog or cat's diet or exercise routine, as well as medications to help your four-legged friend stay happy and comfortable.
Physicals For Senior Dogs & Cats
Regularly scheduled examinations for elderly dogs and cats provide our veterinarians with the opportunity to detect developing conditions in the earliest stages. 
The early detection of developing health concerns allows treatment to begin when the condition is most easily managed. This can help slow or stop the progression of dangerous or deadly diseases. 
With regular physical examinations, your furry family member will have their best chance of achieving quality long-term health.