Osteoarthritis in Dogs & Cats
Arthritis is a complex condition characterized by inflammation in one or more of your furry friend's joints. Osteoarthritis, also known as degenerative joint disease, is one of the most common causes of chronic pain in dogs and cats.
Sadly, the chronic pain that results from osteoarthritis often leads our dogs and cats to become less fit, less playful, and less mobile as the condition progresses.
Until recently, osteoarthritis was not well recognized as a problem in cats. But recent studies have shown that this problem affects a large number of our feline friends, too.
Signs a cat may have osteoarthritis include sleeping more than in the past, reluctance to groom or sharpen the claws, difficulty getting in or out of the litter box, litter box accidents, difficulty jumping, and irritability, especially when touched in tender areas.
Whether your fur baby is a cat or dog, early detection through regularly scheduled wellness exams plays a key role in decreasing, delaying or avoiding osteoarthritis and improving your four-legged friend's quality of life.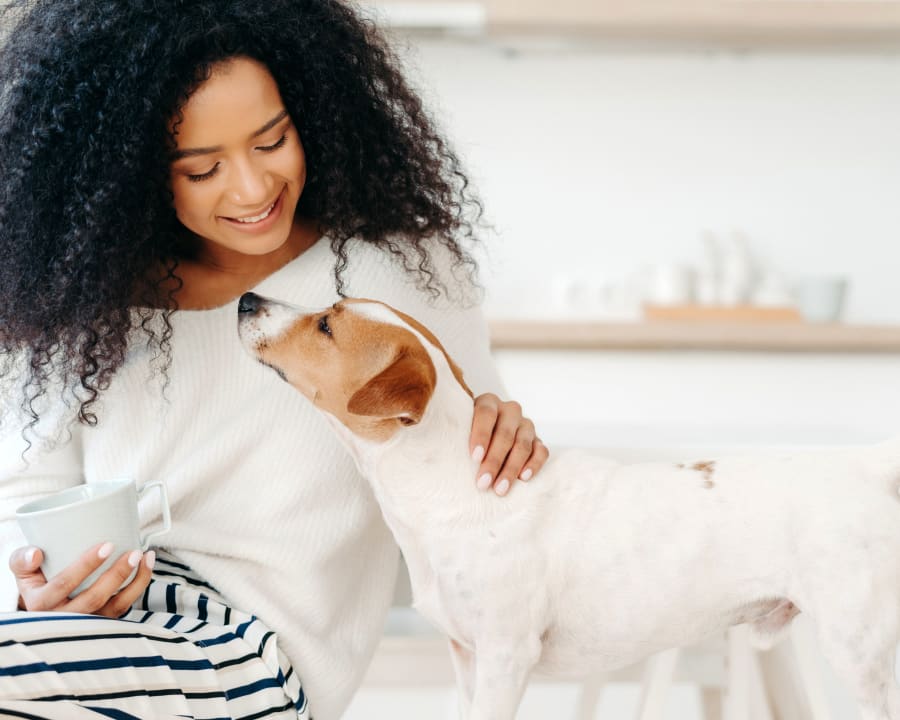 Pain Management 
We now know that animals experience pain in much the same way as people. Our team can use our knowledge of pain medication and pain relief strategies to prevent and manage the pain felt by our cherished companions due to chronic diseases like osteoarthritis.
To treat pain associated with osteoarthritis in dogs and cats, we often take a multi-pronged approach. Our veterinarians may prescribe injectable medication, prescription foods, and supplements. These may be designed to improve the suppleness of joints, facilitate range of motion with controlled exercise, and/or help manage weight to minimize stress on joints. Orthopedic surgery can also help ease your cat or dog's pain and improve their mobility.  
Diagnosis & Care
When you bring your dog or cat to Country Meadows Pet Hospital for an osteoarthritis assessment, your veterinarian will perform a comprehensive physical examination. They watch for joints that are noticeably thickened, a restricted range of movement and surrounding muscles that are deteriorating or shrinking in size.
Detecting evidence of pain by manipulation of the affected joints is important as it helps our veterinarians distinguish between the active and silent forms of arthritis.
Further diagnostic testing such as radiographs (X-rays) or other imaging technology may also be recommended.