Surgical Soft Tissue Repair For Dogs & Cats
Much like humans, cats and dogs can suffer from a number of different painful conditions that may require surgery as treatment.
Soft tissue surgery is any surgery non-joint or bone related, and can include eye, ear, nose and throat, cardio-thoracic, hepatic, gastrointestinal, urogenital, skin reconstructive and oncological surgeries. The most common soft tissue surgeries for animals include the removal of masses or lumps.
The process of soft tissue surgery will vary depending on the specific procedure, but generally, surgery begins with a physical examination and diagnostic tests like bloodwork, X-rays, or ultrasounds. These assessments help ensure your dog or cat is healthy enough to undergo surgery.
Our veterinarians place the utmost emphasis on pain management to ensure your dog or cat feels comfortable throughout the treatment process. After a surgical procedure, Our veterinarians will discuss post-operative care with you so you can better understand what care will be needed.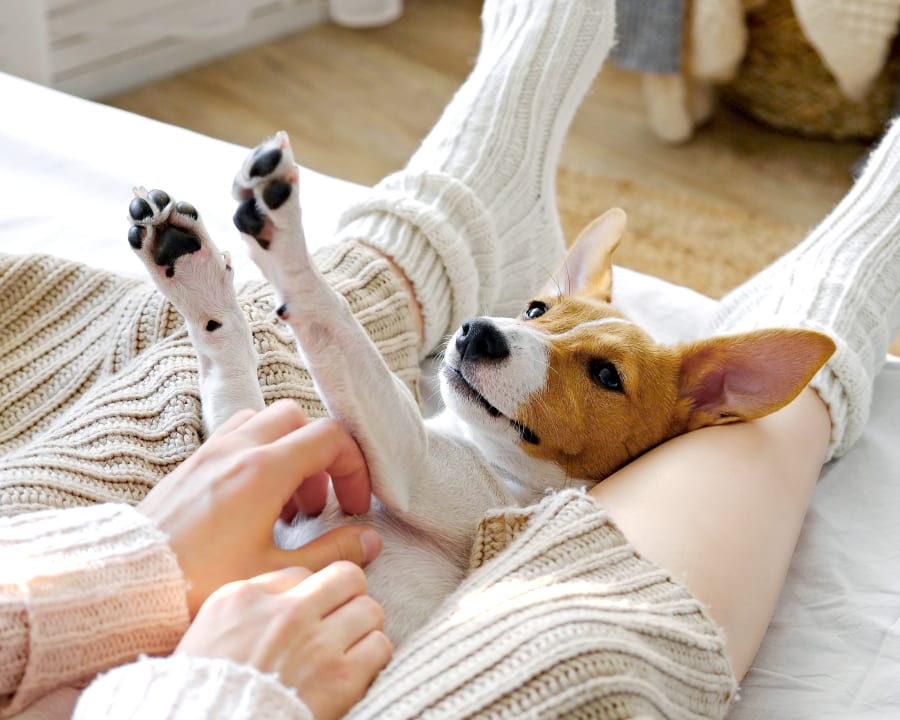 What to Expect From Soft Tissue Surgery at
Country Meadows Pet Hospital
If you are wondering what types of soft tissue surgical procedures we offer, or if you have other questions regarding your cat or dog's surgery, we have the answers that you're looking for.
Types Of Soft Tissue Surgeries
Here's a list of the soft tissue surgeries that we offer:
Soft Tissue Surgery FAQs
If your beloved companion is about to have surgery, it can be nerve-wracking. Our veterinary team would like to help put your mind at ease.
Whether you are concerned about recovery times or what to expect at your dog or cat's consultation, we've got you covered. If we have not answered your question, feel free to contact us and we will be happy to discuss your concerns.
What happens during a soft tissue consultation appointment?

During the pre-operative consultation, our veterinarians will review your cat or dog's medical history and perform a physical examination. We will then administer the appropriate diagnostic tests, including blood work and anything else that might be needed to determine the nature of your cat or dog's condition and ensure they are healthy enough for anesthesia.

Diagnostic testing may include radiographs (X-rays) or an ultrasound. Once the results are back, our veterinary team will determine a plan and you will be contacted to schedule your dog or cat's surgery.

What is the recovery time for soft tissue surgery?

As long as post-operative care instructions are followed, your dog or cat should recover relatively quickly. They should be back to acting like their normal selves within about two to three weeks.

This being said, full recovery can take up to six weeks so it is important to closely monitor your dog or cat to ensure they are not over-exerting themselves.