Helping Rescued Dogs & Cats Heal & Thrive
Country Meadows Pet Hospital has been a part of the Maple Ridge community since 1995 and we have always been dedicated to the health and happiness of dogs and cats.
We are proud to partner with local and provincial rescue organizations, such as Katie's Place and the BC SPCA, to help give neglected, abused and homeless dogs and cats the medical care they need. This not only helps them feel better, but it gives them the best chance at finding a loving home to call their own.
We want to see every dog and cat in a loving home. We highly recommend you reach out to these wonderful organizations to learn more about how they help dogs and cats in our community and across the province, or to find your next companion.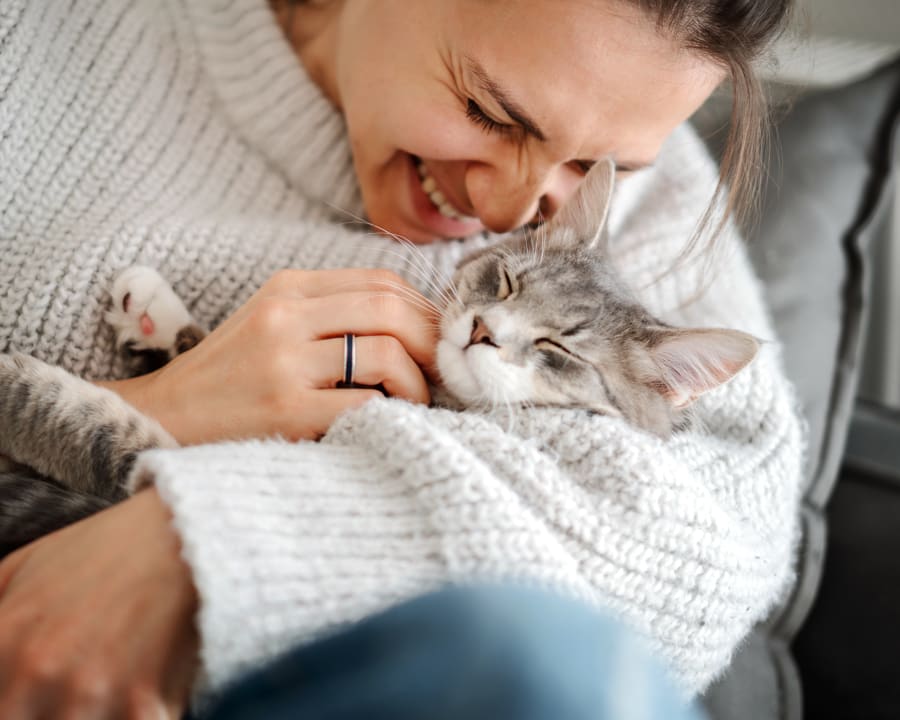 BC SPCA
Country Meadows Pet Hospital is proud to work with the BC SPCA. We support their mission to help sick, neglected, abused and homeless animals across the province.
When it comes to dogs and cats in need, we are always ready to provide our support. We provide veterinary care to the dogs and cats who rely on the BC SPCA to find them loving homes.
Katie's Place
Katie's Place is a volunteer-run nonprofit animal shelter in Maple Ridge, BC. They rescue and nurture small animals, adopting out those that they can and providing permanent sanctuary for the rest. 
Country Meadows Pet Hospital is proud to provide Katie's Place with the veterinary care their residents need to get healthy enough to be placed in loving foster care and eventually their forever home.