Compassionate Veterinary Care in Maple Ridge

At Country Meadows Pet Hospital, we are always happy to welcome new patients. Contact us today to book your first appointment!

Faster & More Accurate Veterinary Care With Our Lab

Our Country Meadows Pet Hospital veterinarians offer extensive laboratory services that are necessary for the proper diagnosis of your cat or dog's medical condition.
Providing High-Quality Care for Cats and Dogs
Country Meadows Pet Hospital is a full-service veterinary clinic that offers comprehensive veterinary services for dogs and cats in Maple Ridge, Pitt Meadows, Port Coquitlam, and the surrounding areas.
Welcome to
Country Meadows Pet Hospital
At our Maple Ridge clinic, we feel there is no greater compliment than to be entrusted with your cat or dog's care.
We appreciate the trust you place in us, and we treat your furry friends as our own. We understand that each cat or dog is unique and requires individualized care, which is why we take the time to get to know them personally. 
Our team-oriented approach to veterinary medicine allows us to focus on enhancing the human-animal bond. After all, your cats and dogs are essential members of the family.
We have diverse service offerings and are able to deliver them in four languages. From wellness exams to a range of surgeries and diagnostic tests, we can help meet your cat or dog's health care needs in one place.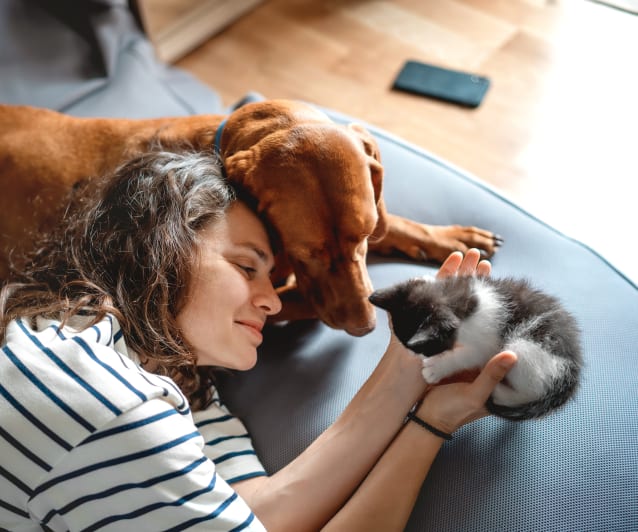 I take both my male cats here. My one-year-old cat had some struggles and I called them right away. They were fully booked but managed to get him in right away and dealt with everything very quickly and we are so grateful. Plus, my cat really enjoys all his visits here.

I had my dog in for surgery yesterday and everything went so well! My cost was within estimate, he was all cleaned up when I picked him up and the staff had been so caring with him giving him lots of attention post-op. Excellent clinic and client care!

My dog Vinny loves it here. When we have to take him for a check-up, he knows instantly where we are and gets super excited. I would recommend this amazing place to anybody.

I was shocked at how low the invoice was! The love of animals comes first with the staff here, making pets and owners as welcome as possible.

The staff and doctors are wonderful here. Great with advice! I just got my puppy, Shadow, a few months ago and they have answered all my questions and concerns. And the doctor assured me my puppy was healthy, happy and fed enough. Thank you.

Amazing vet with the most amazing staff! They have gone above and beyond for all my animals over the years, the good and the bad, and not one single complaint! They take care of you like family!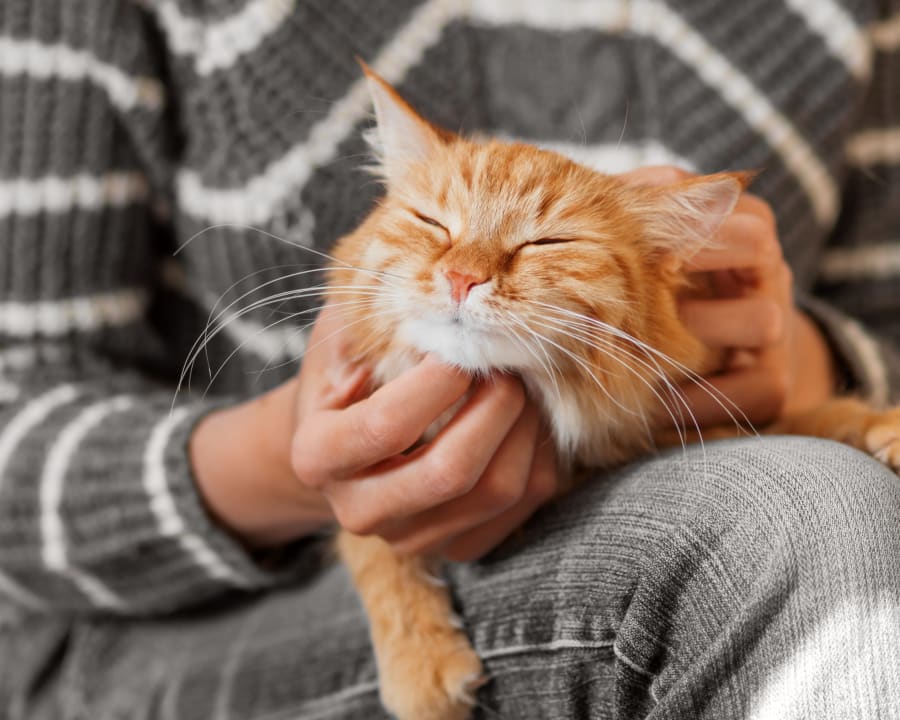 Spay & Neuter Procedures For Your Dogs & Cats
Spaying and neutering are essential procedures that prevent unwanted pregnancies and help keep your furry friend healthy and safe.
Having your cat or dog spayed or neutered can help significantly decrease the population of unwanted dogs and cats in shelters and on the streets.
These routine surgeries also contribute to a healthier and longer life for cats and dogs by reducing the likelihood of developing diseases or cancer. They can also help prevent behavioural issues that might get them into trouble.
Feel free to contact us with any questions you have about spaying and neutering your cat or dog. We would be more than happy to answer them!
Address & Hours
Country Meadows Pet Hospital is located in the Westridge Centre at 207 Street and Lougheed Highway. We proudly serve patients in Maple Ridge, Hammond, Pitt Meadows, Port Coquitlam, and those across the Fraser Valley and the Tri-Cities.
Hospital Hours
Monday:

09:00 am - 06:00 pm

Tuesday:

09:00 am - 06:00 pm

Wednesday:

09:00 am - 06:00 pm

Thursday:

09:00 am - 06:00 pm

Friday:

09:00 am - 06:00 pm

Saturday:

09:00 am - 03:00 pm

Sunday:

Closed
Address
20691 Lougheed Hwy. #16
Maple Ridge
BC
V2X 2P9
CA
Phone
(604) 460-1428